Autobiography
Michael J. Shea, Ph.D.   2017
My life began on May 11, 1972. While a young junior officer in the Army I parked my car next to a terrorist bomb, what is now called an improvised explosive device (IED). After I went into the building it exploded killing the man in back of me and causing the building to collapse. I was given a commendation for presence of mind and staying behind in order to evacuate the civilians and check for wounded, even though two more bombs went off. The Vietnam War was winding down and in spite of a safe tour of duty in Germany, I was shaped by that war and the war to come with Islamic terrorism. My path of fearlessness had begun.
I began a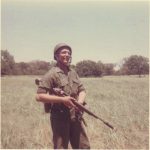 long road to recovery from post dramatic stress disorder (PTSD). I started as a merchant sailor on a cargo ship in 1974 on the Great Lakes. That provided my first healing experience with nature, watching every sunset and sunrise on the vast expanse of water. It was the best medicine for my heart and mind. It still is. I jumped ship after the SS Edmund Fitzgerald sank in Lake Superior on November 10, 1975. The ship I was on was in the same storm and only three hours behind the Fitz as she was called. I am grateful to this day that Gordon Lightfoot commemorated her with a song.
The road to recovery is the lived experience of the body which is intensified through PTSD. My recovery is an ongoing project of managing hyperarousal, withdrawal, depression and anxiety through the body 24/7. PTSD is the gift that keeps giving on the road to wholeness. But I found my heart, finally after bombings and ship sinkings. My attention remains most of the time on the movement of my heart and diaphragm. Through this awareness I navigate life. My heart tells me through its movement and pounding when to slow down and when to stop. It is a very literal experience that leads to a heart of joy and happiness when I connect with a slower tide internally moving through my heart.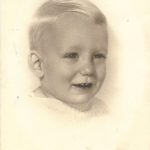 I was morbidly obese since childhood gradually weighing 265 lbs. after getting out of the Army in 1973. Then I lost one hundred pounds while fasting on Shaklee Protein Powder and detoxifying with Arnold Ehret's Inner Clean laxatives as a sailor on the Great Lakes mentioned above. I next enrolled in Massage School in 1976 shortly after the Edmund Fitzgerald sank. I also studied traditional naturopathy directly with Ann Wigamore and her raw food program now promoted through the Hippocrates Institute. Slowly I continued the recovery of my body by mastering the art of fasting and detoxification especially through colon hydrotherapy which is part of the massage licensing in Florida. I gave 3,000 Swedish massages and received many forms of body work while living in Miami, Florida. I learned to touch others with safety and dignity.
I moved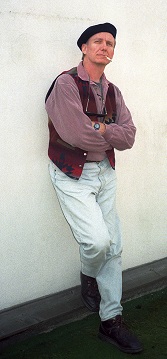 to Colorado in 1979 and enrolled in the Rolf Institute and practiced Rolfing for several years. Then I experienced a debilitating neck injury in 1982 from overwork which literally overnight ended my Rolfing career. I was left with chronic pain and a degenerated cervical disc. I could not lift my left arm up and watched the muscles atrophy and waste away. I was humbled and terrified by the sudden reversal in the life of my body.
I enrolled at the Naropa University in 1983 and for the next three years, intensively studied and practiced Buddhist meditation and contemplative psychotherapy. I began a much deeper healing of my mind and body slowly knitting them together as one whole (or at least moving in that direction!). I found in this new beginning of my life that I could practice a new light touch bodywork called Craniosacral Therapy. To this day, I am grateful for the opportunities this field has given me. I was also very lucky to be chosen by Dr. Upledger to be in his first teacher training program in CranioSacral Therapy in 1986 close to where my mom lived. I only worked for him for a year but the learning was immense as I then pursued other opportunities.
In 1986, the day after I graduated from Naropa University, I moved back to West Palm Beach, Florida to help take care of my mother. My father had just died and I was the available sibling to move to Florida and help my mom. She lived across the street from the High School I attended which always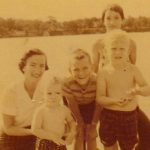 made for interesting memories upon visiting her. So I had a job and could continue my career. My mom however, starting in 1994, would spend the next ten years of her life on a terminal unit in a nursing home hooked to a respirator, feeding tube and catheter. She was fully lucid and aware of her situation and declared more than once that she was not suffering in spite of all the life support and a massive bedsore that persisted for the decade. I started to put my hands on her dying roommates. I began to study end-of-life care from the Metta and Upaya Institutes in San Francisco, California and Santa Fe, New Mexico respectively. I learned compassion, loving kindness and gentleness as a prerequisite for all phases of life not just at the time of death. My mom died on April 4, 2004. I love her and I miss her. Her courage and strength are a huge inspiration for me.
I was called to work on infants and children early in my career from 1980 to the present. I worked with little ones who suffered devastating brain injuries, and some who had been tortured as infants or in persistent vegetative states. This included working with fetal alcohol, fetal heroin and fetal cocaine babies. I still see this population in my practice. This expanded into working with pregnant moms and families then teaching others about this population around the world. This is a major source of gratitude for me. Those children and their caregivers along with my mother's situation and her dying roommates became my biggest teachers and healers. A deep compassion continued to slowly birth itself in me.
I go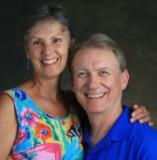 t married for a third time. There is no need to rehash my emotional immaturity in the first two. I did finally get it right. Now as of 1990, I am happily married. I am continually learning forgiveness of myself for my emotional immaturity then and even now. Gratitude has helped me deepen into love. My partner Cathy and I share a life of healing and a life of love and humor, travelling and teaching together. I learned to laugh at myself which is not easy but possible. Humor became a special medicine for me.
My life started once again on 9/11, 2001. I was at an airport when the twin towers went down in New York City at the hands of Islamic terrorists. At that moment watching the trauma live on airport television monitors, I realized a greater purpose for my life: to help our culture and soci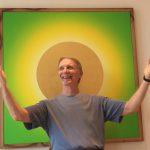 ety deal with the lingering effects of traumatic stress and fear embedded in the heart. I began in earnest learning, practicing and teaching trauma resolution work. Then I discovered biodynamic craniosacral therapy with the help of an American Osteopath. I learned to sense a slow tide like movement in myself and my clients that did the work of healing. I learned to step aside, be still and rest in the health of the body already present and working no matter what the client's condition. I could see living wholeness at work. I did not need to interfere with it. I learned the discipline of peacefulness.
I have a hobby: cultivating mango trees. Best fruit in the world! They teach me stillness and slowness. But I have always had another hobby: I love to read and write. So I earned a doctorate in Somatic Psychology which launched my career of writing six books, editing, lecturing, practicing and consulting on the topics I love: prenatal development, pregnancy, infant development, the human heart, Buddhist meditation and embodied wholeness.